Natural Skin Care Products with Anti Aging Benefits Specially Formulated to End Dry Skin
For Milky Soft Skin ~ Inspired by the beauty of Mother Nature
DERMATOLOGIST RECOMMENDED FOR ALL SKIN TYPES
Paraben Free • Phthalate Free • Sulfate Free • Gluten Free • Cruelty Free
RELIEVE ECZEMA, PSORIASIS, ACNE AND MORE ... THE NATURAL WAY

THE BEST MOISTURIZER FOR DRY SKIN: FOR IMMEDIATE SHIPPING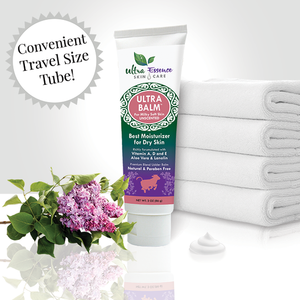 3 oz Ultra Balm Tube
Includes: 1 (3oz.) Ultra Balm Tube in either softly citrus scented or unscented.
$19.95
ORDER NOW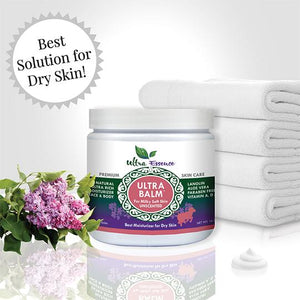 16oz Ultra Balm Jar
Includes: 16oz Ultra Balm Jar in either softly citrus scented or unscented.
$34.95
ORDER NOW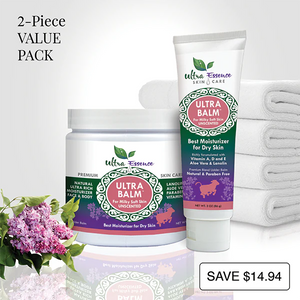 Value Pack 1: Ultra Balm Jar & Tube
Your #1 Pack includes: 1 (16 oz.) Ultra Balm Jar plus 1 (3 oz.) Ultra Balm Tube.
$39.96
ORDER NOW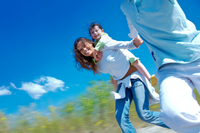 Good Moos for the Whole Family ...
Our secret is out ... a rich formula of natural ingredients that began over 100 years ago as a powerful healing balm for cow udders. Now, specially formulated for people, our udderly-fabulous skin care products renew dry, itchy, scaly skin to milky soft.
Skip the plastic surgery and get ready for hydrated, milky soft skin, renewed healing, even skin tone, fewer wrinkles and comments from everyone asking what you have done to look so young!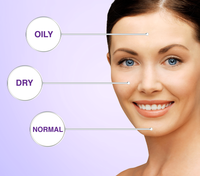 Skin Quiz: What is My Skin Type?
Take our quick Skin Quiz to discover your skin type and what your skin needs right now to help it stay healthy and guard against premature aging.
GO TO SKIN QUIZ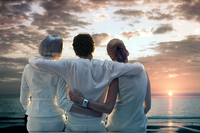 Udderly-Fabulous Skin Care for All Skin Types ... Inspired by the Beauty of Mother Nature
We celebrate and empower women to enhance their beauty, health and inner strength. We believe this ideology is the cornerstone of Ultra Essence Skin Care. We are committed to developing skin care products that renew skin cells and rejuvenate your skin, because we care about YOU. And, we offer the same udderly-fabulous moisturizer for men.
Meet our Team
It All Started with the Cow About 100 Years Ago …
Our signature product, Ultra Balm, has a unique beginning. Straight from nature, Ultra Essence Skin Care products are a true friend to your skin—keeping your skin milky soft, youthful looking, hydrated and healthy. Discover our story and learn how our udderly-fabulous brand was born ...
Our Story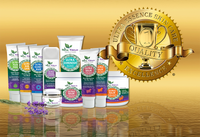 GOLD STANDARD OF EXCELLENCE
Ultra Essence prides itself on its cruelty-free products, state-of-the-art manufacturing process, best natural ingredients and personalized customer service. Our natural products contain NO parabens, phthalates, sulfates or gluten. We care about our customers and want to make sure you are happy about your purchase, so we offer a 90-day guarantee on all products. We invite you to shop with us and enjoy our udderly-fabulous skincare products.
Our customers are so great! Over the years, they have been sending us wonderful testimonials about our products. We have so many testimonials, we could write a book. Here are just some of them ...
This is my second order. My Mom is using your product to offset side effects of chemotherapy. Ultra Balm is giving her great relief, just like the nurse at Sloan Kettering suggested it would. She has gotten a burning red rash on the bottom of her feet from the chemo and she finds your product has helped tremendously. We don't know what we would do without Ultra Balm. My Mom is sharing her secret weapon with other cancer patients.

N. Kaplan, Nurse
I have a problem with eczema on my hands and Ultra Handy Man is truly the only cream that has given me relief. Because of the eczema, my hands were unsightly and now they look normal and this has given me a sense of confidence that is truly new to me. There's no way to express how much this product means to me. I would recommend this highly to anyone.

Bill Winters, St Paul, MN
I am an R.N. (Registered Nurse) with Diabetes and peripheral skin damage on my lower legs. I've had a problem for over 18 months. I used Ultra Balm daily for one week and I've seen an amazing improvement. Decreased redness and the scaling and peeling are gone! No other over-the-counter or prescription cream has worked for me as well as Ultra Balm! (Cathy purchased and came back one week later and bought three more)

Cathy M., Registered Nurse, Burbank, California
I've had red blotches on my face for quite a number of years. I've been to several dermatologists for help. It was recently suggested that I try Ultra Balm as it contains many essential properties that have assisted in the healing of severe skin conditions, such as Rosacea. I immediately picked up a jar and experienced such amazing results from it that I've been calling the phone number on the jar regularly and am now buying jars for my friends and family too!

S. Baldovin, Chiropractor, Los Angeles, CA
I was instructed by my doctor to apply Ultra Balm to the scars on my hand after surgery to reduce their appearance. I started to rub some into the psoriasis on my knees and elbows (you know, the nasty, thick, flakey skin that sheds like dandruff!) The results were unbelievable!  The stuff cleared it up to the point that it no longer looks like it ever existed! Great product!!!! P.S. Absorption appears best when applied right after a daily shower.

R.Kopler, Patient
I've been using Ultra Balm for many years and it works so great! I stopped for a little while and used other products and there is no comparison! Nothing else works as good as Ultra Balm! I have very sensitive dry skin with eczema and old age tiny bumps. Ultra Balm clears it up almost immediately. I'm also diabetic so I highly recommend this product for everyone!

Jackie
I am 67 and my face was showing age. I already had tried many over-the-counter products and a few prescription remedies. None of them gave me the results I was hoping for. I've been using Ultra Reverse anti-aging/anti-wrinkle cream for about 6 months now and I see how the Vitamin A and the other key ingredients has truly made a difference in my facial appearance. Many of my friends think I had Botox treatments. I highly recommend it.

Carol Tordi, Santa Monica, CA
I was using Nivea and also tried Amilean Cellulite cream and neither of them did anything. Your Ultra Diminish, I swear works wonders and I get results very fast.

Sheila Rosenberg, San Francisco, CA
Thanks to Ultra Sun Safe I don't worry about my children and the sun. I know they're well protected all day through all of their activities. At the beach or pool, when they go in the water this sunscreen lasts and doesn't have to be reapplied over and over. This sunscreen is the best I've ever used and it's certainly one less thing to worry about.

Sheila Donaldson, Baton Rouge, LA